Welcome to e-School Montessori From The Heart ♡

Let's skyrocket your child's
Early Years Education
Our school with your words
#is the best | #is awesome | #has quality features | #changed our life
This is changing people's lives and most importantly, children's future!


Diana Rodriguez
This is the best learning platform I found so far. I was pleasantly surprised with the possibilities.

Maggie Ching
Too good to be true! The program and courses are wonderful!


Rachel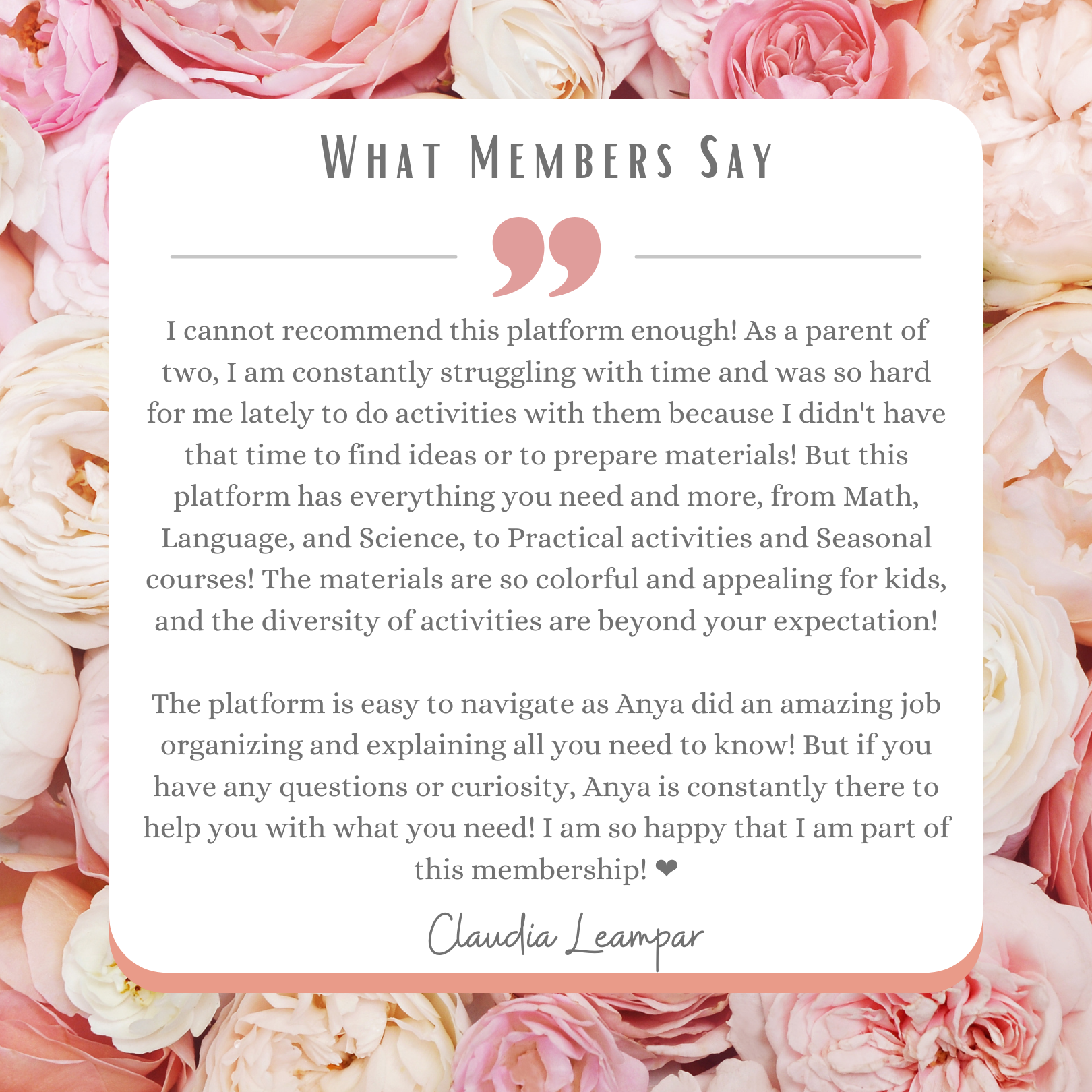 Our school with your words
#is the best | #is awesome | #has quality features | #changed our life
As a parent, I have always been intrigued by the Montessori educational philosophy and its emphasis on child-centered learning and fostering independence. When I came across Anya's IG page a couple of years ago, I couldn't wait to begin implementing her ideas with my own kids. Her membership of Montessori From The Heart provides a comprehensive understanding of Montessori principles and practical applications, making it suitable for beginners and those already familiar with the philosophy. I absolutely love her videos! They demonstrate various Montessori activities and techniques, providing clear instructions on how to set up the learning environment and engage children in purposeful, hands on experiences. Anya provides so many resources, including, printable materials, recommended reading lists, and helpful tips on creating engaging Montessori-inspired activities. These resources have been instrumental in expanding my knowledge and allowing me to create a stimulating learning environment for my child. Lastly but most importantly, Anya created a super friendly community of likeminded parents and is always available to answer any questions or concerns.
MARINA
The amazing materials work so well with my classroom of young children with special needs. The illustrations are simply beautiful, and the resources are easily adaptable to use with varying developmental levels. I love the courses I have received so far.

Thank you!
Rachel Zentner
I can say that the monthly membership is really worth the investment, very well organized, full of information, but at the same time is focused! Anya has a fantastic wealth of knowledge, and she's very generous, always available to support and to answer my questions and guide me through it.

Thank you so much <3!


Israa Dammad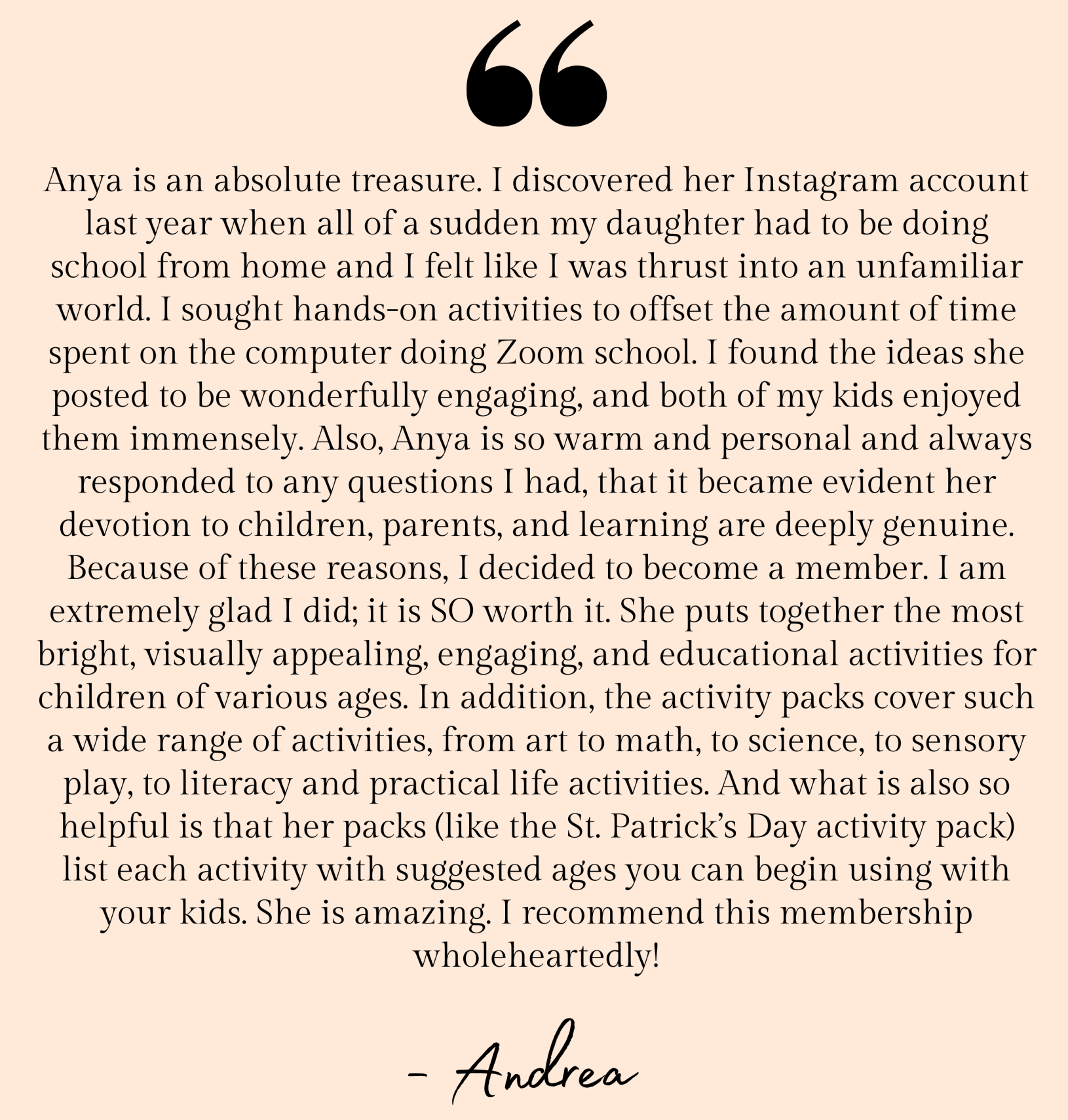 Share Your Experience
Your feedback is crucial to help us achieve our goal of providing the best possible learning experience. Whether you are a new member or a founding member, we value your opinion and would love to hear about your experience on our platform.

Leaving a review not only helps us improve our services but also helps others who are considering joining our platform to make an informed decision. Your review can make a significant impact on someone's life by helping them achieve their goals and learn new skills.
The quality of the materials is so wonderful. I love how they apply to my students, but they are also so visually appealing, it's a treat for me, too!
Rachelle Zentner
together everyone learns more
What Members Have To Say
Let's ignite the love of learning!
Let's sustain a child's curiosity!
Let's leverage intrinsic motivation!
Created with